Hang Up The Phone Episode 1 – JIAD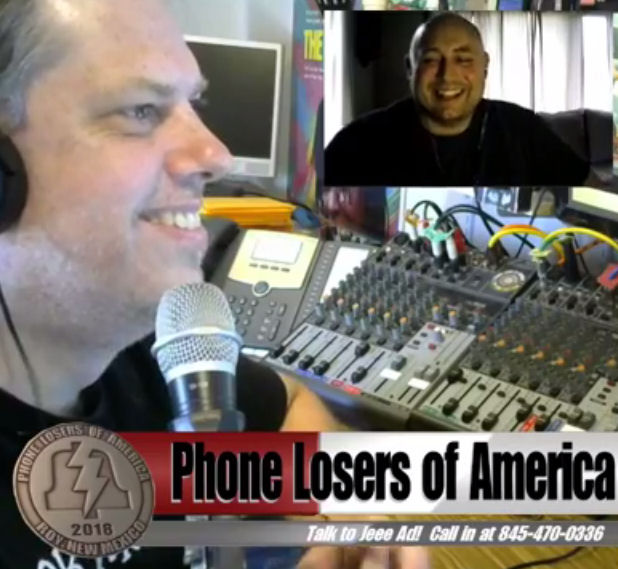 What's this? A new show? Or just a thing I'll do once and then never again because I don't feel like it? Nobody knows for sure! This is a call-in show, where I do whatever it is I feel like doing, as long as I'm taking calls while doing it. On today's show we chat with Jiad about Calls of Mass Confusion and other important things.
Jiad has been a part of our community for years now. Back in 2013 and 2014, Jiad did a weekly show on Prank Call Nation called The Art of Phone Larking. In 2017 Jiad introduced us to prank call videos, where him and his film crew loitered around stores with hidden cameras and recorded reactions while others make weird phone calls to the stores. That series is known as Season 1 of Calls of Mass Confusion and you can find all of the episodes on his YouTube page.
This year Jiad has brought us another original series for Calls of Mass Confusion where a bunch of us act as weird as possible during Skype video interviews. Those episodes are currently being released twice a week on Jiad's YouTube channel and should continue through most of the year. Jiad is the founder of a prank call charity where him and others in the community raised money each year to buy a family a buttload of Christmas presents. But most importantly, Jiad has kept the prank call community together for years by forcing us to participate in his various wacky projects. Jiad has a Patreon page for Calls of Mass Confusion that everyone should support so he can someday break even on all the entertainment he's given us.
MC Lars is the amazing nerdcore rapper who created the PLA All Day song that you heard in the intro and outro. You've heard his music many times on my shows over the past decade. Be sure to support his Patreon, visit his website, and see him in concert the next time he's near you.
---
SUPPORT THE PLA: Join our own store page. Make a donation, shop on Amazon through us, take a look at helping out with promotion and reviews and telling every last person you know about the show.
---
JOIN THE COMMUNITY: Add PLA on Facebook, add Snow Plow Show on Facebook, add PLA on Twitter, add PLA on Tumblr, add PLA on YouTube, add PLA Shows on YouTube, join the PLA Discord, the PLA Reddit, add RBCP on Instagram, add RBCP on Twitter, add RBCP on YouTube, add RBCP on Vine, leave a voice message for the show at 814-422-5309, call into live shows at 845-470-0336.
---
PLA FRIENDS AND STAFF: Nik Caesar from scary-art.com is the unofficial PLA artist. Buy PLA designs from Nik's Spreadshirt store and support him on Patreon. You might also like the cactus and PLA designs in Laugh Track Matt's store, and Olga's store. Olga also has a Patreon and so does Henrik, who makes lots of music for us. Clownsec does a lot of cool things for PLA so go honk the PLAnet. Watch JIAD's Calls of Mass Confusion and listen to a few of the prank call shows over at Prank Call Nation like Madhouse Live.