Hang Up The Phone Episode 6 – Laugh Track Matt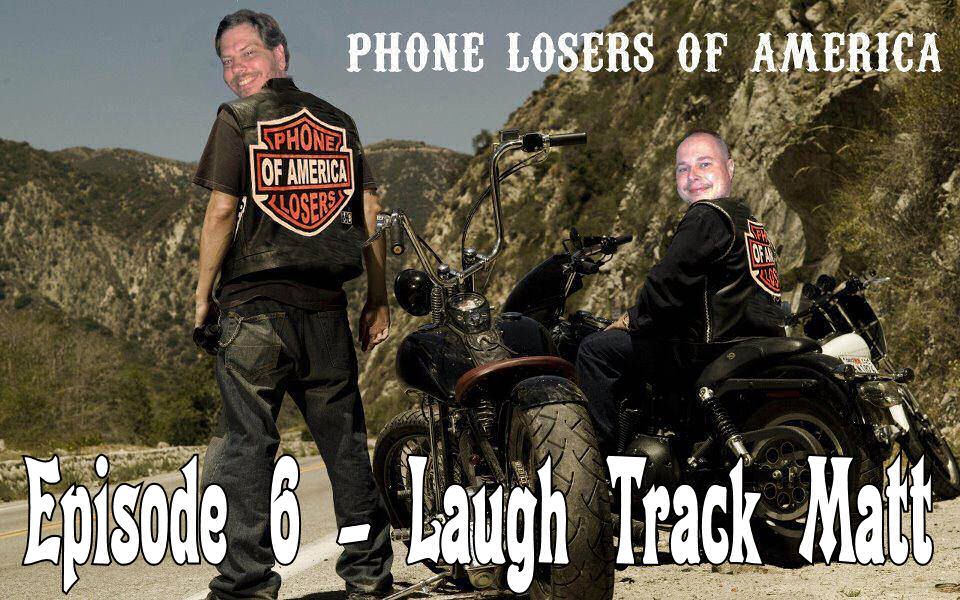 Join me and Laugh Track "Matt Albert" Hillock for an hour of taking calls and learning more about Matt Fucking Hillock. Matt does a show called Party Time on the Prank Call Nation network machine. Usually they broadcast on the PCN MixLR but lately Matt has been streaming the show live on his YouTube. You can find Party Time and Matt on Facebook, and you should support the Party Time Patreon, which finances their show and helps get Matt to the PLA Euro meetup.
The first few seconds was an old prank that Legend and Laugh Track Matt did together where they convinced a lady to put her phone in the freezer. Here's the whole call.
Cave Crew Radio will apparently have Matt on their show soon. I was on the day before this show.
I know three Erins. I was confusing Ohio Erin with Iowa Erin. I'm sorry, Erin.
Intro and outro music by MC Lars
Show art by Tristan
---
SUPPORT THE PLA: Join our own store page. Make a donation, shop on Amazon through us, take a look at helping out with promotion and reviews and telling every last person you know about the show.
---
JOIN THE COMMUNITY: Add PLA on Facebook, add Snow Plow Show on Facebook, add PLA on Twitter, add PLA on Tumblr, add PLA on YouTube, add PLA Shows on YouTube, join the PLA Discord, the PLA Reddit, add RBCP on Instagram, add RBCP on Twitter, add RBCP on YouTube, add RBCP on Vine, leave a voice message for the show at 814-422-5309, call into live shows at 845-470-0336.
---
PLA FRIENDS AND STAFF: Nik Caesar from scary-art.com is the unofficial PLA artist. Buy PLA designs from Nik's Spreadshirt store and support him on Patreon. You might also like the cactus and PLA designs in Laugh Track Matt's store, and Olga's store. Olga also has a Patreon and so does Henrik, who makes lots of music for us. Clownsec does a lot of cool things for PLA so go honk the PLAnet. Watch JIAD's Calls of Mass Confusion and listen to a few of the prank call shows over at Prank Call Nation like Madhouse Live.