Snow Plow Show – January 10th & 11th, 2013 – JagTV is Down With The Clown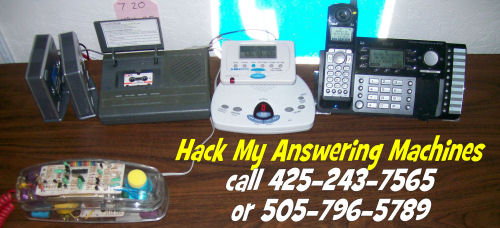 Using my incredible audio editing skills, I've managed to convert 4.5 hours worth of horrible crappy shows into less than an hour of moderately entertaining material.  Most of the show takes place in the afternoon of January 10th, but the last few calls were taken from a 2am drunken ICP-laden prank show the following evening in which I played the same song over and over for more than 2 hours.
Opening music is Dogs Are Weird by Emergency Pizza Party
Prank call my answering machines!  Dial 505-796-5789 or 425-243-7565.  For more information on this system, visit www.phonelosers.org/tni 
Thanks for showering me with money, JagTV!  Visit JagTV's Mixlr or watch his YouTube videos.  100% of JagTV's money has gone toward purchasing another phone router for PLA's new TNI box!  This will allow us to add 2 more answering machines to the system.
Thanks for the numbers, Brittany!
That tiny piece of song was Date Rape by Sublime
Power Rangers prank calls are amazing.  Go find amazing Power Rangers prank calls in every show from the last few weeks at Turbo's Mixlr and Spray's Mixlr.  The call I played was really long, so I chopped it in half.  Go find other ones, though!
There is a prank call request form on www.phonelosers.org/snowplowshow – I will regret this.  There's also a form to request songs.
When you hear a verse of Down With The Clown by Insane Clown Posse, that's the beginning of a completely different late-night show that happened on the following night.  I cut out over an hour from the first show because nothing was working out.