The Phone Show 12/13/2011 Episode & Rappy McRapperson Album Release Party!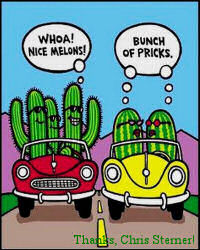 Every once in awhile, I post a Phone Show episode to the PLA feed, just to remind you people who dearly miss PLA Radio why I hate baby Jesus.
But my secret ulterior motive for posting this today is to tell everyone that Rappy McRapperson is having his album release party on Cacti Radio this Saturday! At 7:00pm Pacific / 10:00pm Eastern, Rappy will join RBCP for a 2 hour live interview as we play his new album, Live at the Amway Arena. We'll be talking about Rappy's new album, taking your phone calls, and maybe even making some prank calls. You can preorder an autographed physical CD at rappymcrapperson.com or you can just steal the album from the internet when it comes out on Saturday.
Below are the show notes from this week's Phone Show. Listen and read along!
Rappy McRapperson is having an album release party this Saturday, December 17th at 7:00pm on Cacti Radio. The new album is called Live at the Amway Arena and you can preorder CDs or digital albums at rappymcrapperson.com.
RTH pitches a Cacti Radio idea for a new show about underground infoz. Now he's obligated to do it.
Everyone buy PLA Harley shirts!
425-906-5744 is a weird number that TheN "found."
Cacti Radio will be hosting a 24 hour prank call marathon soon. Here's the planning thread.
Here is Samantha's Pylons Call which is awesome. Also, Samantha has agreed to marry RBCP if they reach 100 mutual friends on Facebook. Her Facebook URL is www.facebook.com/thesamantha.
LTmatt is a firebug.
Here is a link to the "new" PLA book, which is a collection of all the old 'zine issues from the 1990's.
Random thought while I'm editing: If you have that many enemies, YOU are the problem.
The URL for book donations for Christian schools is actually phonelosers.org/book/donations/ – I gave the wrong one on the show.
We call fake Kevin Mitnick – aka "The Audi Guy" from Madhouse Live
We call real Kevin Mitnick and he's incredibly nice to us.
The aftershow was really boring, so it was not saved.

Click here to listen to the show!
Subscribe to these things: phonelosers.org (PLA Radio) RSS feed, Phone Show RSS feed, Big Beef Bueno RSS feed.