12 o'clock in the Fucking Midnight!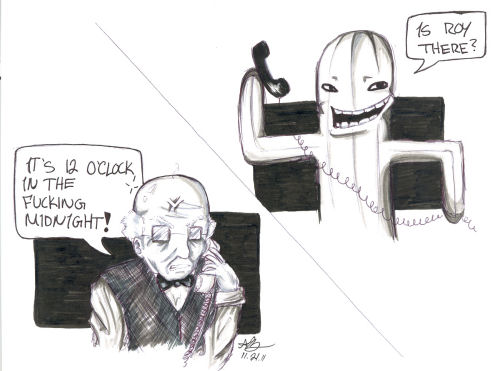 Chris S. from California, webmaster of The Octoshow, suckered some girl named Alyson Bender to draw this awesome rendition of Grouchy Old Man. Thanks, Chris and Alyson! You can view more of Alyson's artwork on her DevArt page.
You can view more PLA-inspired art on the PLA art page or by looking at past PLA art posts. If you'd like to send in your own PLA artwork, email it to rbcp.
And don't forget to visit Chris' website!