ShmooCon 2009 is almost here…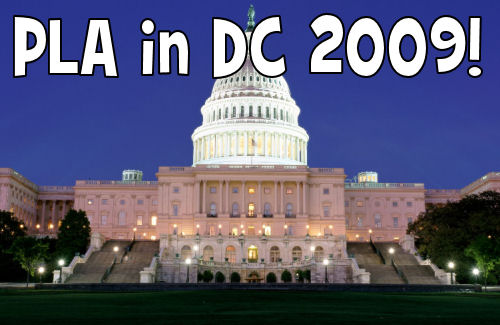 Just one last quick reminder – if you're going to be at ShmooCon this weekend, look us up. Quite a few people from the PLA Forums will be attending, including RTF, Trevelyn, Rogue Clown, RBCP, tully, vixen and Magus.
If you want to discuss this event, here's our official planning thread on the forums. The PLA/UPL Twitter will be updated throughout the weekend with the whereabouts of the PLA group, or you can just follow some of the people who are going to be there.
Also, some of us may or may not be attending the 3rd Annual Podcaster's Meetup on Friday evening, where you can meet the stars of your favorite podcasts like Hak5, PaulDotCom, CyberSpeak, Securabit, Security Justice, SploitCast, Unpersons, SMBMinute and maybe even those PLA Radio people. See you there!