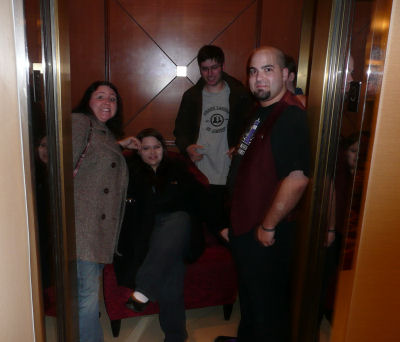 vixen, altalp, i-ball, RTF and RogueClown hiding behind him.
This weekend a bunch of PLA Forums people made it to the annual ShmooCon hacker convention in Washington D.C. There were a lot of other people there too, but who cares about all them. Lots of thanks to everyone who showed up and said hello to us. We only caught the very end of the Podcaster's Meetup, but still managed to see a lot of people at the HacDC party.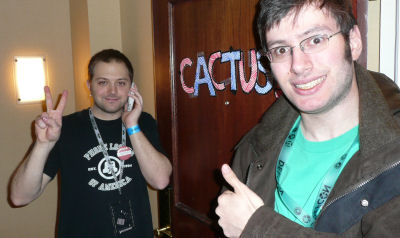 Trevelyn and i-ball, in front of our room's door
Great times were had, childish stunts were pulled, fun people were met and nobody got arrested or beat up! I'll do a more detailed writeup of the weekend's events on my homepage later this evening and I'll put a lot more pictures on my Flickr account. Also, keep an eye out on the PLA's YouTube for some ShmooCon video to show up soon. Thanks again, everyone!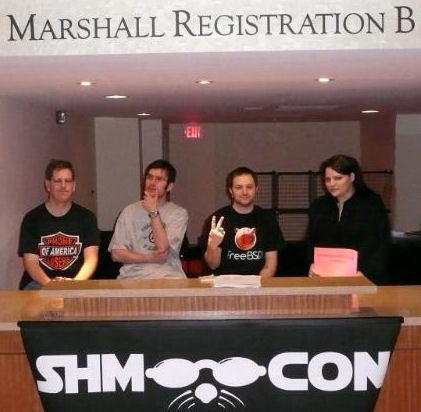 RBCP, i-ball, Trevelyn and Altalp tie up the real registration people and throw them in a closet.
Links:
RBCP's ShmooCon Review
RBCP's ShmooCon Photos
RogueClown's Review
RogueClown's Photos
RTF's Shmoo Revue
Video of sneaking into Shmoo and exploring the basement
Denial of service attack on Shmoo