PLA Radio Episode #18 – linear's Unauthorized Episode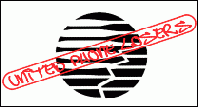 GREETINGS FROM WITHIN THE PLA STUDIO.
linear here. you were expecting someone else? The United Phone Losers have hacked into the PLA mainframe gibson, and taken control of the beloved PLA Radio. Listen in as we give a brief UPL history lesson, hack rbcp's voicemail, and mess with people on Craigslist.
OMG HAX.
Show Notes:
00:00 Mitch Hedberg
00:20 Intro
00:47 Brief UPL History
02:35 Call to Renita
03:10 Call to Bertha
04:25 Call to linear's Mom
05:25 Call to American Airlines
06:58 Hacking Brad's Voicemail Box (Music: Los Gatos Negros "We Shall Bring A Darkness")
07:15 Voicemails – (505) 796-4020 or phonelosers.org on Skype
11:15 Free Kittens
12:35 Black Changing Table
13:33 Wild Animal Park Sting Operation
15:40 Sell Me That Fucking Ford part 1
16:51 Sell Me That Fucking Ford part 2
17:36 Sell Me That Fucking Ford part 3
19:10 Confidential Carpet Cleaning
20:57 visit http://www.phonelosers.net
21:02 Wham! "Wake Me Up Before You Go-Go"
Podcast: Play in new window | Download
Subscribe: Google Podcasts | Email | RSS