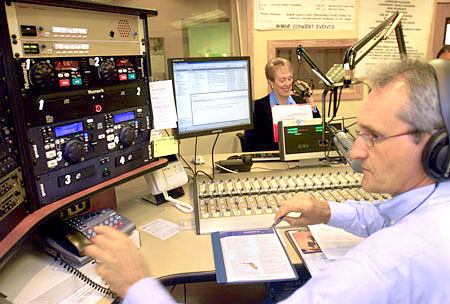 March sure has been a big month for Phone Mobbing so far. RogueClown organized one last week, which apparently inspired NWBell to set up one this morning. Here are the edited clips from each of the mobs.
| | |
| --- | --- |
| | RogueClown's Phone Mob This is yet another mob to the infamous What's Your Bid station. Unfortunately, the hosts refused to react to our calls this time, which is what made the first one such a classic. But there's still some good stuff on it. |
| | NWBell's Phone Mob Here's the the results of this morning's mob, also to a veteran station of phone mobbing. They too refused to acknowledge our presence. |
If you missed out on these mobs, then you should sign up on the PLA Forums and become a regular poster. When a new mob happens, you'll hopefully notice a post about it. If you enjoyed the Phone Mobbing projects above, be sure to take a look at our past Phone Mobs. And listen to PLA Radio Episode 13, which features some of the best mobs ever.