PLA's Archive of old Articles
If you remember seeing something on the main phonelosers.org page previously, chances are you'll find it on this archive page. Not all of the articles are dated, but some sure are!
Also, read updates in the following catagories:
Uncategorized
PLA Radio
PLA Merchandise
Plug
Website Updates
---
Here's some PLA prank calls set to beats. They're really long! If you like them, you better save them to your computer because they won't stay on AITD's site for very long.
---
---
How would you like 200mb of storage space, 2 gigs of transfer and 50 email addresses for $4.95 per month? How about a dialup web accelerator that makes your dialup service 5x faster, filters out annoying ads and filters out spam and virii from your email for the same price? All this can be yours by going to isp.phonelosers.org. In addition to cheap prices, you also can have phonelosers.org in your URL, just like RTF, 701 and the Telecommunists.


---
---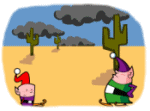 OMG HAX 2K4 & PLA PANEL AT HOPE
Judas Iscariot, Murd0c & I-baLL have organized a panel for this summer's HOPE conference in New York. If you're attending HOPE, be sure to attend the PLA Panel as they give a history lesson on 10 years of PLA, among other fun things.
Also RTF and Murd0c are organizing the first annual OMG HAX 2K4 Con in Manhattan. It will be held on Monday, July 12th, 2004 which is conveniently the day after HOPE. Hopefully they'll set up some kind of website to organize the event. But for now, you can see the announcement here. And you can discuss it here.


---
---
Vetran PLAer Sarah601, well-known for making cactus calls to Love Line, decided to put the unused portion of her mini Oreos to good use by spelling out PLA on her wall with them. "You can lick the cream out of my center any day, baby." said Telecommunist correspondent Dimebagkyle. PLA TV will keep viewers updated on this gripping situation! Click here for up to the minute reports.


---
---

New UPL Issue Rumored To Be Out By The End Of Year UPL editor linear says that he will grace the world with another issue of UPL hopefully by December 2001 if things go well. "Yeah, I would try to keep a schedule with these issues but I've just been really really busy being gay. I mean really really gay." linear said in a recent interview. linear's mom was unavailable for comment.
---
TODAY'S FEATURE:
Vixen 0wns Spygoddess!
After screwing around with hotmail's "lost password" feature for a few days, vixen was finally able to successfully 0wn spygoddess's account. This not only gave her access to her email (boring reading by the way), it opened the doors to 0wning much more of spygoddess's net life. Her domain name, 2 personal websites and 2 AOL Instant Messanger accounts were also compromised on the same day.
---
ReignOfError and Tacojon recently took a trip to the neighborhood park and were nice enough to do a little PLA promotion for all the 5-year-olds who were nearby watching them. Besides creating a PLA work of art on the playground equipment, ReignOfError created the PLA Dance while Tacojon promoted our web site as he swung. You can visit their Hell Atlantic web site by clicking here. Would YOU like to promote the PLA in your neighborhood park? If you do, make sure to take lots of pictures and videos so you can send them to us.


---
---
| | | |
| --- | --- | --- |
| | Cal's Forums 1 Year Anniversary! | |


A year ago EvilCal had a dream… His dream was simple. He wanted to provide a place for people to discuss the H/P scene and Phone Losers stuff that didn't require him having to respond to morons who couldn't figure out how to use roy.phonelosers.org. Hundreds of e-mails a month were being ignored becauase the majority of people were twits who couldn't follow directions. One year later, here we are with over a thousand users. We actually get quite a few articles submitted every month and some of them are even good. Thank you to all the users for making the Cal community grow so fast. Here's to another year of whinning, fighting, and forum drama! You can click here to visit Cal's forums.
---
Cactus?
More than 10 years ago The Cactus was born. It started with a BBSer named Amigados who started pranking people and saying absolutely nothing except for "cactus" at them. He did a few Cactus pranks for RBCP who immediately stole the idea and started doing it himself. Years later the PLA began and Cactus started to get more well-known than it deserved. The Cactus prank turned up in various PLA phone calls and issues of the old zine. The next thing you know, kids start writing "cactus" all over their schools, a clueless newspaper reported that "cactusing someone" was a form of harassment and el_jefe even got the word "cactus" banned in his classroom.
Anyway, my point of telling you all this is so you'll go listen to some cactus calls that I find extremely hilarious.

They're located here and were done a few years ago by a guy named Flame0ut. He was bored enough to make 40 cactus calls and put them up on a web site for everyone to enjoy. Some of them are kind of boring, yet some of them are truly great. So go listen to them right now!
"To live the cactus is to live like no man." -Amigados, 1995
click here to comment on this article
---
---
1st Annual DEFCON Cannonball Run
Make your Defcon experience a little more exciting by participating in a race to get there! Those wacky people at moloch.org are setting up a contest based on the movie Cannonball Run. The race will be from Redondo Beach, CA to the Alexis Hotel in Las Vegas. The winner will get to have sex with el_jefe and $1,000,000 cash! Go to their site for more details.
click here to comment on this article
---
---
What The Hell Is This Thing??

I got an email from a guy named PermaPhrost this week with some picture of a very interesting-looking device. He might be wrong, but he thinks it's an old piece of phone tracing hardware. It's called a Tracker and it's got an LCD display, a phone keypad with A,B,C and D keys, audio inputs and outputs, an RCA jack for a printer and all kinds of other hookups. He says the thing works but he can't actually do anything with it and he's hoping to find some documentation on it. Searches on ebay, usenet and google.com have turned up nothing. Click on the link below to view pictures of this thing and to leave your comments about what you think it might be.
click here to comment on this article
---

New Games and GUI for the BBS! 2/21/2002 – Ok the new Termir0y client is done. Once you download this client you will be able to play games, hang in the chat room, and send instant messages to other BBS users all at the same time. Of course all you really need is a telnet client, but this will make things easier for a lot of people. Signup for an account here if you don't already have one. Also, I am currently working on adding an e-zine archive and would appreciate anyone's help. Email me if you can help or if you have problems
creating an account. – EvilCal
---
---
A History of Phone Phreaking…
In the begining, there was one phreak who started it all. His name was Bob and every phreak in the world could eventually trace their origins to Bob. Bob, born in Tribune, Kansas, was a homeless man who was rummaging through a dumpster by the phone company building looking for the night's supper and some alluminum cans when he came across a large blue manual labeled "Southwestern Bell's Blue Manual of Phone Company Tones E911 That Ordinary Citizens Should Never Never Never Ever Never Have Access To!" Gee, thought Bob, I could use this very large manual tonight to cover myself up with while I sleep on the park bench.

That night, while having a little trouble sleeping (Bob had a bad case of insomnia), Bob began to read this manual and began to think about all he'd found and the next morning, sitting on the City Hall's steps used a Campbell's soup can, some string and various other electronic parts and assembled the world's first "Blue Box." With it, Bob was able to call anywhere on the block by using his blue box to mimick the phone company's own tones. Later that winter he met a man named John Draper who was in town for an anti-smoking conference who discovered that with a simple modification, Bob's blue box could call anywhere in the world.

A year later, in 1978, a lot had happened to John Draper. One morning he was looking around in the kitchen for his Frosted Flakes and was pissed when he found out that his roommate had eaten them all so he had to settle for Froot Loops instead. He ate four bowls so he could finally get to the bottom of the box to get the toy surprise, which was a plastic dildo for kids! After playing with the dildo for several hours, he found that when he blew into the end of it, he would hear a sound very close to 26,000,000 Htz, the same tone that his blue box made to control the phone company! John immediately adopted the handle Capt'n Crunch to throw the feds off and set out to Kroger's to buy out their entire suppy of Froot Loops. (click here to read the complete history)
---
The Corndog Man
Ace Barker is a bigoted good ol' boy boat salesman in Bougherville, SC. One day he receives an anonymous call from someone who initially claims he wants to buy a boat. But the mysterious caller keeps phoning, harassing Ace. The entire movie is based around these harassing phone calls which drive this old man crazy, as he spends all his time trying different ways to catch the prankster. Sound like a good movie? Then click here to buy a copy of it from ebay or click here to learn more about it. This is a movie that any true phone loser can really appreciate.
---
Rubicon is over and you missed it
Well Rubicon has come and went once again. This year we managed to pile 5 people into our tiny car for the 9 hour drive to Detroit's best computer security conference. Well okay, so it's the only one. You can look at our pictures from the con or just go to rubi-con.org to view other peoples' pictures and stories. And remember, if you missed it this year then you are hereby ordered by the PLA to immediately start making plans to attend next year.
Once again we'd like to thank all of the visitors from this site who have purchased the PLA Media CD. So far we've managed to spend 100% of the profits on those sales to give away free copies of the same CD to everyone else. During Rubicon this year we gave away about 200 of them and we'll continue to do this as long as long as we're able to. Thanks, everyone!
Rubicon 2002 Is Only Weeks Away, Are You Coming or Not???
We've set up a page of information that might be useful to anyone attending Rubicon this year. Some scanner frequencies, phone numbers, etc. We've also decided to give some incentive for people to attend – we've burned several hundred PLA Media CDs which we'll be leaving around for people to take for free. So you just have to spend $40 to get into Rubicon and you get a 20 cent CDR for FREE!! How great of a bargain is that???
Okay, so it's actually shameless self-promotion of our website. But we promised that if people bought the CD, we would give away about 10 – 20 copies for every one that we sold. So lots of thanks to the people that actually paid $5.00 for the CD, you're letting hundreds of other people get it for free and you're supporting our web site. We've worked out a deal with God and your generosity guarantees you a free ticket into heaven.
Rubicon is on April 5th so why haven't you made arrangements to go yet?? Start saving your money, quit your job and/or school, leave your girlfriend, wife, kids or whatever it takes. If you don't have other means, just hitchhike there and clonk one of the other attendees on the head and steal their entrance badge. Hitchhiking in Detroit is good for the soul, we hear. Whatever you do though, don't forget to attend Rubicon 2002!
---
---
10/17/1999: Made a few minor design changes on this page, didn't update much else.
---
10/9/1999: phonelosers.org got hacked!@#$ Well okay, not really – it was a hoax. I'll probably write a little more about it eventually on our
Screw The PLA
page and for now you can view the "hacked" page by clicking
here
. It's more or less self-explanatory.
---
9/28/1999: The United Phone Losers have a new look, a new domain (
phonelosers.net
) and a newly redesigned 'zine! Click
here to read the latest issue
released just yesterday.
---
9/19/1999: In addtion to our regular collection of
sound clips
you can now listen to each of PLA's
prank phone call CDs
in their entirety before
buying
them! Just visit
our site on mp3.com
to listen.
---
9/11/1999: Alt.phonelosers is back! So get on usenet and say hello to us. If your local ISP doesn't carry it, click
here
to view it on deja.com.
---
Tired of waiting for the Summer 1999 Fone Director0y? Well wait no longer, it's available from both
our site
and the
United Phone Losers site
who are now the new editors.
---
September 2, 1999:
General matenience throughout the site today. Fixed a ton of dead links and fixed many of the broken ad banners.
---
August 3, 1998:
Did a bunch of work on the
PLA Phone Directory
. Added a few more state sites, deleted a few others.
---
July 2, 1998:
Yesterday I got a new monitor and I noticed that phonelosers.org looks really stupid when you have a screen bigger than 640 x 480. This is fixed now but will still work with a smaller screen. NOW I just need to make it look good in Lynx and my life will be complete.
---
June 26, 1998:
Stopped logging the updates for awhile, hope nobody noticed. Today I completely redid the source code of the main page, shaving off about 20% of the html. Hopefully this will make things load a little faster. Also changed the layout around a bit and added a few minor things.
---
March 17, 1998:
What in the hell happened to our site? I've been getting a lot of e-mail about the new design and all I can say is to be patient. The web discussion boards will be back soon as well as the chat room and all the other crap you like. I will post updates here as they happen so keep your eyes peeled.
---
January 22, 1998:
The owner of phonelosers.org did a little moving around this week so the site has been down alot and we apologize for this. Today was the last phase of the transition and hopefully there will be no more down time than usual. All of the CGI scripts are screwed up today but I'll probably fix those sometime tomorrow morning. So don't try to post anything on the web board, it won't work!
---
December 14th, 1997:
Went through all the links on the
PLA Sites
page and weeded out the non-working ones and added about two more. Reorganized the
PI page
.
---
December 6th, 1997:
Did some major renovations on the "
Insane Links
" today. I was cleaning out my personal bookmarks from Netscape and decided to just dump it all in there so the links have nearly doubled. Check 'em out. Also, once again, the
web board
has been heavily modified and we've added about 5 new discussion groups. You can also
download
a copy of the web board to use on your own page. Created an automated return links page that will list all of the URLs that people click on to access our main page. You can view this list by clicking
here
.
---
November 14th, 1997:
Finished up the new web discussion board.
GO THERE.
---
November 8th, 1997:
Major modifications to the web board. It's now alot easier to read and no so junky looking.
---
November 1st, 1997:
Added the cheesey clothesline imagemap on the main page. Fixed yet even more dead links. Added a "Crazy Phone Stories" in an attempt to clean up the "Weird Phone Stories" page. Managed to get the rotating banners to finally work so you'll notice they pop up on almost every page now. Annoying, eh?
---
October 25th, 1997:
Finished up the sound clips page – removed all those useless tables, deleted the links to the old WAV files (which are no longer stored on phonelosers.org) and made sure that ALL of the sound links work now. Also, I added about four new
sound clips
– two of them are from the new PLA tape so go take a listen now. Also fixed the problems with the
video clips
so you can now download and play them if streaming is too slow for you. Converted the Nekidamy.AVI into a Real Video file. Finished the
1997 Fall Phone Director0y
.