AUTOMATIC REDIAL: The Phone Show – July 12th, 2011 – Welcome Back Carter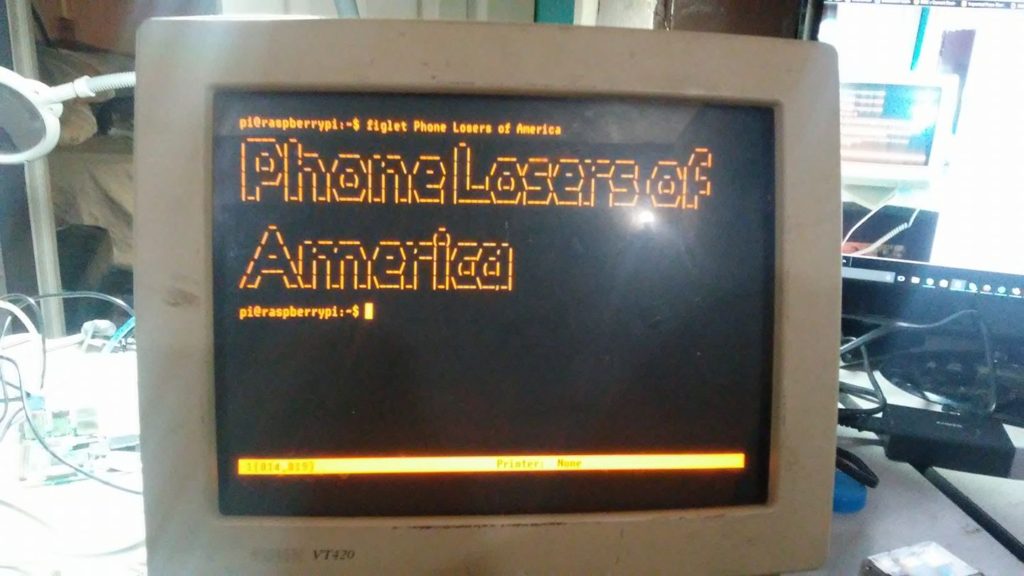 Howdy, everyone.  I was going to do a show yesterday, but I ended up spending 5 hours doing a Partytime show with Laugh Track Matt and Zax instead, so blame them.  The show doesn't seem to be up on the PCN showreel yet, but I'm sure it will be soon.  A lot of wacky shenanigans happened during that 5 hours, so be sure to listen.  Today I'm too busy laying around on the couch, drinking Day Quill and feeling crappy to do a show, so you get this instead…
I noticed that the Shoutcast stream was broken again, so after a couple of server reboots, I had it going again.  The random episode it chose to play when it came back was the July 12th, 2011 episode of The Phone Show.  I ended up listening to most of the episode, and it had it all – Laugh Track Matt, Rob The Hyena, Sudo, Roxy, Rappy McRapperson, Tabachi, Zyklon and his damn ideas, and so many other regulars from the old show.  This show happened just a few weeks before most of us met at Defcon in Las Vegas.
It begins with a live sound check from the Dominos Pizza that I always call to do sound checks before shows.  By live, I mean I went into the actual store and asked the girl at the counter for a sound check while Laugh Track Matt, Badfish and others giggle in the background.  And the show ends with Roxy going into businesses while we attempt to get her thrown out.  There's also a 2 hour aftershow, where we drunkenly make phone calls and probably fail at most of them, so I've also included that.
Tabachi is too poor for Defcon, RTH will be doing a live Prank Show from Defcon, Gregulate isn't going either, Cacti Radio was down for a couple of weeks because of a power failure, Zyklon is NOT going to Defcon, we call Dominos and the girl who answers refuses to be angry, Google+ is breaking news, please stop creating online dating profiles for RTH, Sudo has set up a donation email to preemptively save Laugh Track Matt's liver, rat fur burgers, Staci Stack wants to do some in-person pranks, hang in there – after way too long of figuring things out there's a bit of hilarity in a gas station and at a Jack In The Box, Sudo is way too cool to hang out with DBK, here's the new PLA art page.
---
SUPPORT THE PLA:  Join the Elite Hobo Squad or just support PLA with Patreon to get extra weekly shows and other occasional perks.  Add PLA on Facebook, add Snow Plow Show on Facebook, add PLA on Twitter, add PLA on Tumblr, add PLA on YouTube, add PLA Shows on YouTube, join the PLA Discord, add RBCP on Instagram, add RBCP on Twitter, add RBCP on YouTube, add RBCP on Vine, leave a voice message for the show at 814-422-5309, call into live shows at 845-470-0336.
---
GAME WITH PLA: If you're into the game Rust, play with PLA! The server address is 209.222.110.59:28015, or search for "rust rejects" in server list. If you're into GTA5, join the PLA Radio crew. And if you like wasting half your life away tapping on things in Simpsons Tapped Out, add a few of us PLA addicts, such as rbcp, bradbcp, sunshine_thc, zaxintel, carlitus-x, matthilloc838, and others listed in this thread.
---
Buy PLA T-shirts in our own store page.  And if you think our stuff sucks, you can buy PLA and cactus designs from Olga, Scary Art, and Laugh Track Matt.