Monday Afternoon Car Ding Shenanigans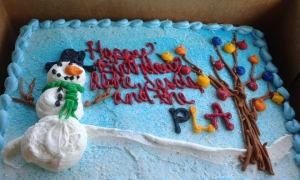 Tony from Arizona wants you to get completely sick of car ding calls so he brings you this third installment of brand new car ding pranks. Thanks, Tony!
Thanks for thinking of us when you had your daughter's birthday cake made, Katie!
Try out www.flipboard.com – download the smartphone app and search for Phone Losers of America.  Thanks for telling us about this app, Sitting Now guys.
Some guy who is clearly a pyro set up a PLA Steam Group.
Hah, I just noticed during post editing in that first call, the lady is telling someone that she doesn't know how to open the convertible's roof.  And she's blaming ME for jumping up and down on it for it not opening.
Support the PLA on Patreon, add PLA on Facebook, add Snow Plow Show on Facebook, add Prank Call Nation on Facebook, add Prank Call Nation on on Twitter, add Prank Call Nation on Mixlr, add PLA on Twitter, add PLA on Tumblr, add PLA on YouTube, add PLA Shows on YouTube, add RBCP on Instagram, add RBCP on Twitter, add RBCP on YouTube, add RBCP on Vine, leave a voice message for the show at 814-422-5309.