Snow Plow Wacky Morning Show – July 24th, 2013 – Old Forum Calls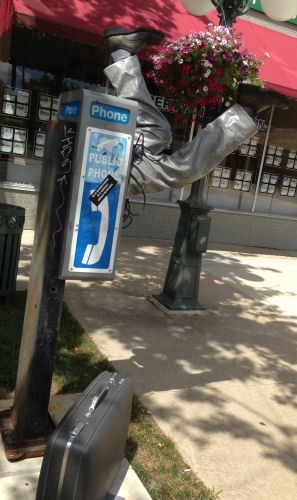 Thanks for the phone booth eating a man picture, Ken Pask!
MUSIC: Kiss Kaboom by Emergency Pizza Party
Pre-recorded forum calls can be found SOMEWHERE on phonelosers.com.
Laugh Track Matt, co-host of the award-winning Phone Show, has been living in a hospital lately. If Matt Fuckin' Hillock has ever made you laugh on TPS, then you are hereby commanded to send him hilarious postcards and packages at:
MATT HILLOCK ROOM #606
RIC HOSPITAL
345 E Superior St.
Chicago IL 60611
I hear he also enjoys prank calls at 312-238-6062 and for you to send him porn on Skype at hill0ck666.