The Generic Tortilla Chips and 4 Loko Show for April 20th, 2013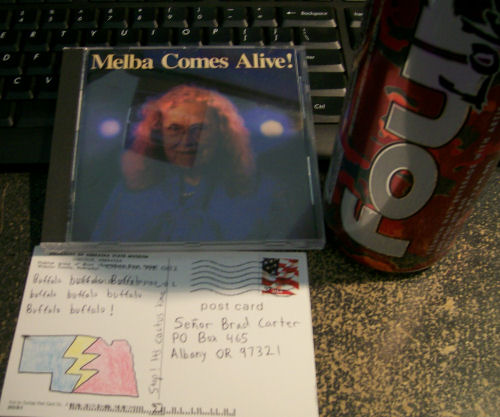 Thanks, Gordo, for sending me the amazing prank call CD known as Melba Comes Alive, which I haven't heard since 1997. And thanks, mysterious stranger in Nebraska for the post card.
Here's the latest solo show by RBCP, which happened on Saturday night. It includes lots of photo customers and the brand new patented PLA trick of calling people on Facebook and doing job reference checks on their Facebook friends.
Here are a couple of our YouTube videos that contain pranks from the previous show…