2012 PLA Tour Shirts Available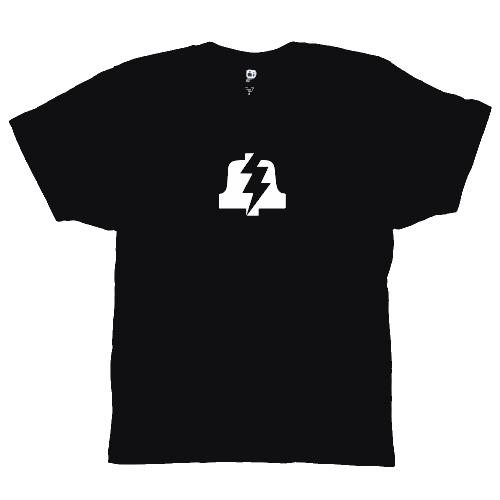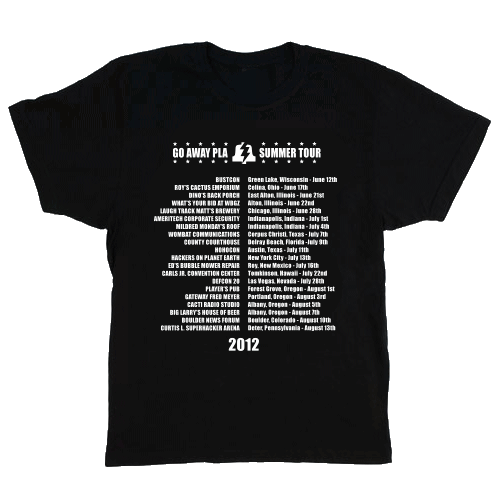 Here's a new PLA shirt that will become obsolete immediately after 2012 has passed. Don't miss out on this amazing opportunity to be obsolete before everyone else! The front of the shirt has a white PLA bell on it and the back has a list of "tour dates" for important PLA locations, such as the Curtis L. Superhacker Arena and Roy's Cactus Emporium. If you show up at any of these places on the specified dates, you will win the prize!
The shirts will be in my hands and ready to mail at the end of April or maybe in the first week of May. (The shirts above are Photoshopped – you can tell by the pixels.) Don't wait to buy these, though, because there is no guarantee that I'll be printing any more of these. (I might, if they sell quickly enough.) I definitely won't be printing any more of them after 2012, so this will be a collectors item worth millions by the time you're dead. This is a guarantee, so think of the $15.00 plus $5.00 for shipping you spend as an INVESTMENT. No matter how bad the economy, your PLA shirt will go UP in value and your children will reap the rewards! Quit being a bad parent (or future parent) and buy one NOW!
---
BONUS SHIRT! You may think you're getting a good deal on the 2012 Tour Shirt, but here's a way to make it an even better deal! After you've purchased a tour shirt, click the button below to add a Super Secret Special Radical Bonus Shirt to your order for an additional $10.00. There will be no extra shipping, just the $10.00, and you'll receive another shirt that's not available in the PLA store (no, it's not the college-style shirt) with your tour shirt. How can you possible not do this??