Only a week left of the PLA Pumpkin Carving Contest!
As announced earlier this month, you can win a PLA t-shirt by carving a PLA themed pumpkin and sending the picture to BRAD at phonelosers.org. So far there are only 2 entries: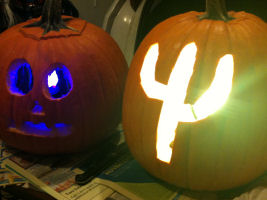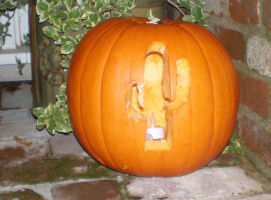 The first is by RBCP, who is disqualified from the contest for being an employee of PLA. The 2nd is from David in California. So David is in the lead! Keep David from winning a PLA shirt by sending in your own submissions before November 1st. HURRY!