Halloween Pumpkin Carving Contest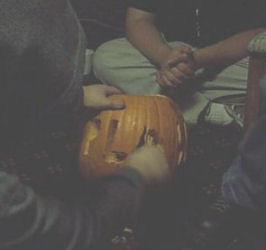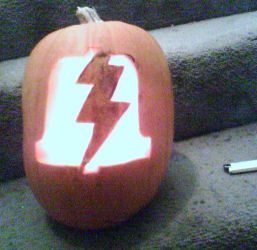 Carve a PLA-themed pumpkin this year and you can win amazing prizes, such as this guy wearing a PLA t-shirt!
You can either carve your pumpkin or do something artistic on it using paints or Sharpies. All entries must have something to do with the PLA, such as a carving of Curtis Lee Jones, a PLA logo, The Phone Show, RBCP's wiener, etc. Take a picture of your pumpkin and email it to BRAD at phonelosers.org. Entries will be posted on the contest page and winners will be decided during the first week of November. The deadline for your entry is October 31st, 2009. All entries will get a PLA sticker, even if it completely sucks.