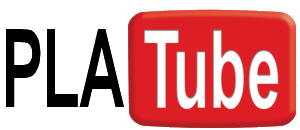 For the past 2 years, the PLA's videos have been stored in RBCP's YouTube account, mixed in with his boring videos about Legos, kids, rubix cubes, gadget addiction, nature and Mormon torture. But now you can finally watch great PLA videos without all RBCP's annoying personal crap by subscribing to the brand new Phone Losers of America YouTube!
It's located at www.youtube.com/phonelosersofamerica and will carry all of the PLA videos. Currently only a small portion of the PLA videos are on the new account, but the rest of them will turn up eventually. So be sure to unsubscribe from RBCP's lame account and start watching this new one instead. You also might want to take a look at these YouTube accounts…
www.youtube.com/user/PrankyCallz – Legend813's prank call archive includes lots of calls from this website.
www.youtube.com/user/w3baholicX – We only like this guy because he made a soundboard of Mr. Spessa.
www.youtube.com/user/soundboardprankcalls – If you're into soundboard pranks, you might like this channel.
www.youtube.com/user/FridayNightCranks – This guy occasionally does some pretty funny stuff.
www.youtube.com/rbcp – A great channel to watch if you like listening to looped techno while RBCP rides through the woods for 10 minutes.
www.youtube.com/phonelosersofamerica – The official new YouTube for PLA!
And if you want to see some of the greatest YouTube stuff ever, take a look at the YouTube thread on our forums.
A few other updates…
1.) Our Wal-Mart Black Friday video, which was based on PLA Radio Episode #21, has been featured on the main page of eBaum's World for 2 weeks now! This has brought a lot of new visitors to the site – more than 45,000 per day at the beginning. Most importantly, this has proven that our new server can handle lots of traffic. Thanks, eBaum!
2.) PLA's Voice Bridge has been experiencing some downtime this week. We assume this is due to the extreme weather conditions in Minnesota. I'm too lazy to look for alternate bridges right now, but if you visit the voice bridge forums or go to #phonelosers on efnet, you can probably get another number to call.
3.) phonelosers.net is experiencing some downtime this weekend as linear moves to a new server. Hopefully his site and forums will be back up by tomorrow.
4.) View this thread to read them.
5.) Post your favorite YouTube videos and/or channels in the comments. This is an order!