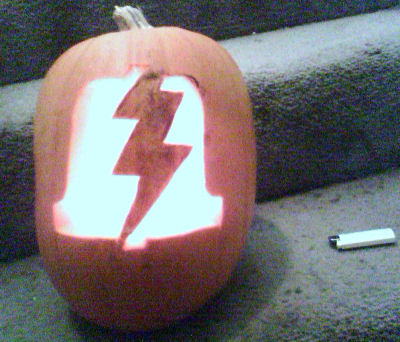 Thanks, Altalp, for the awesome PLA pumpkin picture!
As long as I'm doing an update here, I should mention a few things…
(1) Tickets for Click here to see the PLA's Shmoocon planning page.
(2) Spessa keeps hacking road signs. Take a look at the hilarity on signhacker.com.
(3) People are sending me lots of voicemails, telling me I'm going to hell for the latest PLA Radio. You should too! (505) 796-4020
(4) It's not too late to vote for PLA Radio at the Podcast Awards!
(5) Holy shit, altalp, that pumpkin rules!