Play some Desktop Tower Defense with the PLA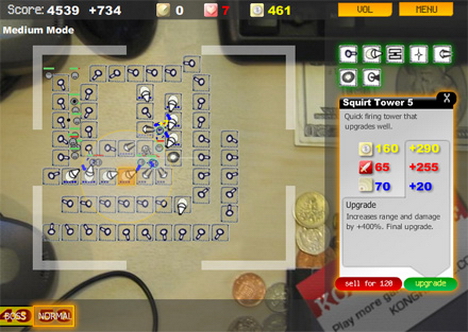 A couple years ago, murd0c showed me a flash game called Desktop Tower Defense. Since then, my productivity with everything has decreased by about 75% or so. Work, fun, PLA Radio, everything. I'm no longer content to just waste my own life away with this game, though. No, I want to ruin yours as well. Go start playing Desktop Tower Defense today, and add your score to the PLA Scoreboard. Beat my scores so I'll have a new goal to work towards and my life will have meaning again.
Or you could do me a huge favor by hacking handdrawngames.com and ridding the world of that game forever. If you do that, more PLA Radios will come out. I promise!
Click here to play the game.