Where are you PLAing from?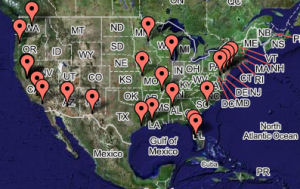 Frappr.com has a neat little mapping tool that lets you pinpoint various locations. I've set up a Frappr map for PLA so all of you visitors can introduce yourselves to each other. All you have to do is enter your name and zip code – setting up an account with Frappr is not required.
Click here to add yourself to the map above!