The Catshit Chronicles

Cat Shit: A Simple Tutorial About a decade ago we're sitting around the house, bored, one things leads to another and the next thing you know we're filling up purses with cat shit and throwing them out in the street for people to pick up. Watch people feel elite as they steal our kitty litter filled purses, laugh as they dig through the purse hoping to find money but only coming out with stinky fingers. As pheer our really bad camera work. The two individuals featured in this video are Gina and RBCP. (c) 2001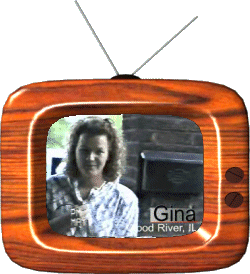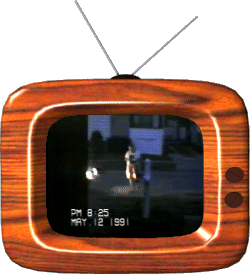 Windows Media 100k –thanks LaVarious at lavarious.com
---
User Comments
---
Feel free to post your own comments about this page below. If you'd prefer to make a general comment about phonelosers.org, try signing our guestbook instead.
03/16/06 – Cookie Haid from NA: Geez…what crappy camera-work. Thanks for the headache and wasting my precious time.
01/08/06 – happy from Oklahoma: wow RBCP had a mullet!
12/02/05 – mc from uk: the world burns and what do you do? play with cat shit b,no wonder
11/30/05 – harry sphincterburg from ny, ny: RBCP throws like a girl. What a cocksmoker!
07/16/05 – Doofy from Mouse House: Would of been entertaining if we didn't spend the entire time looking at carpets, couches, and walls.
---
04/10/05 – Red Cox from New York: Please learn how to use a video camera next time. My 4 year old could have done a better job. Don't waste you time with this.
---
03/21/05 – Pablo from Petey: Damn yall givin out free cat turds…hook it up.
---
02/16/05 – ham_radio_nerd from on 40m: The funniest thing about the video is how the cat wants to go out there and bury the purse!! Laughed myself sore!
---
01/28/05 – robert from winters, ca: my cat hates catshit so much he refuses to use the box and shits on the carpet so I'll step in it at 3 in the morning.
---
01/30/04 – Ray from Florida: Good concept, crappy videography. If you don't want to be seen, put the cam low in a window on a tripod and get away, the cam will do the rest of the work for you without you being seen. I never saw the bikers take the purse, but it may have been funny.
---
01/29/04 – John from Binghamton: thats great. for fun up in school one of my friends did that, the thing was, he shit in it himself. we put it outside and video taped some woman running off with it.
---
01/29/04 – remmy from ox OH: great idea, poor execution
---
12-10-2001 [18:29] its linear: Wow. It amazes me to think that when I was 8 years old, the man who would one day inspire me to steal all of his work was filling purses with catshit for fun.