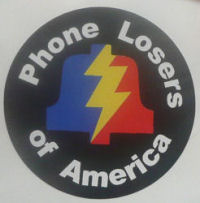 These vinyl stickers are 3.25″ in diameter, giving them a circumference of 10.210176124166829″! For a mere $5.00 you'll get five of these stickers, which will look great on all of your personal belongings. If you'd like to see more pictures of this sticker, then keep scrolling down.
2019 Update: Stickers can be bought here.
---
Here are a few pictures of our new vinyl stickers.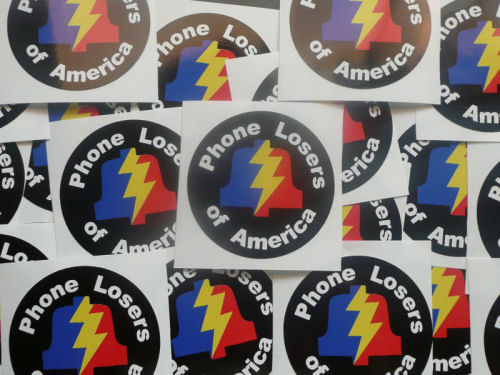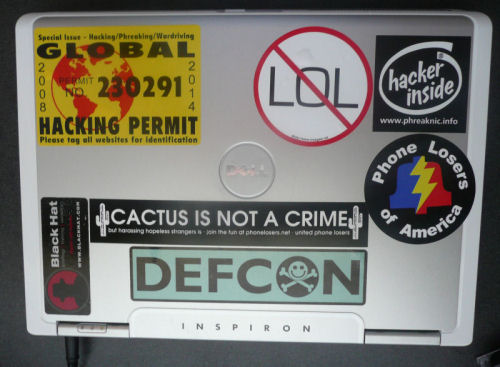 ---
Below you'll find some pictures of our older styles of PLA stickers.
---

---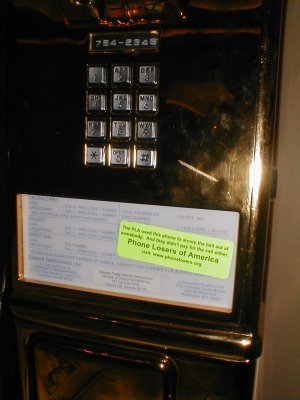 This is a sticker on a pay phone during defcon. Thanks to techfreakz for this picture! Click it for a larger view.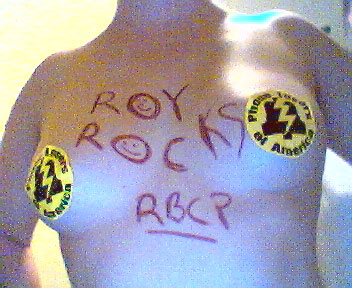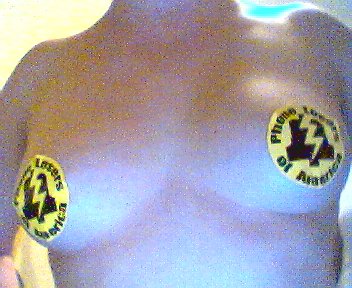 The boob pictures (above) were sent by our friends at messedup.net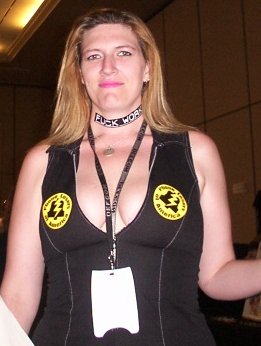 Defcon 9