Welcome! This is an image archive with one single rule; pictures must be of famous, infamous, or otherwise well-known people, with a telephone. This archive is always growing, and there's always room for improvement. This site was originally created by The Great Rob T. Firefly before he handed it over to phonelosers.org.
---
NAME INDEX WXYZ
(ABC) (DEF) (GHI) (JKL) (MNO) (PQRS) (TUV) (WXYZ)
---
---
Lyle Waggoner
As Major Steve Trevor in "The New, Original Wonder Woman"
(how's that for a compound fracture of a title?) TV movie.




From the Wonder Woman Fanfic Archive
---
Eli Wallach
One of the three actors to play Mr. Freeze in the classic
"Batman" series.



From Profound Confusion
---
Alberta Watson
---

Naomi Watts
From the movie Mulholland Drive
submitted by Harriet Doe
---
David Wayne
Guest-starring in the "Twilight Zone" episode "Escape
Clause."



From The Fifth Dimension
---
Fritz Weaver
Guest-starring in the "Twilight Zone" episode "Third From
the Sun."



From The Fifth Dimension
---
Sigourney Weaver
Plays "The Tough Lady" in everything


---
Jack Webb
As "Dragnet's" lovable Sergeant Joe Friday.



From the Everett Collection
---
Dawn Wells
As Mary-Ann in a "Gilligan's Island" episode, in which the
Professor has built a phone out of his trademark bamboo. She's flanked by Tina
Louise as Ginger.





submitted by RBCP
---
Adam West
The 1960s Batman takes an urgent call.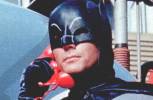 CWP


submitted by Thomas Splinter
---
Mae West
Mae West loved the telephone, as she could use her famous invitation, "Come up 'n see me sometime." Here are some from the 30's, 40's and 1966. These are all fun publicity shots, not from any of her films.
submitted by Damon Devine in Los Angeles, CA
---
Shannon Whirry
Goddess of The Movie Channel and Showtime at around 2am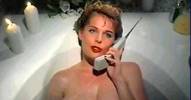 ---
Laisha Wilkins
Mexican TV actress in "Locura de Amor"



submitted by Eric Adcock
---
Bruce Willis
One of the cooler actors out there. I especially liked Hudson
Hawk.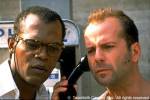 ---
Marie Wilson
From classic radio's "My Friend Irma." Marie Wilson as
Irma, flanked by Cathy Lewis as Jane.



anonymous submission
---
Kate Winslet
star of "Titanic" and "Heavenly Creatures"


---
Natalie Wood
Child-actress-turned-adult-actress..



submitted by Eric Adcock
---
James Woods
As Detective Moss in "The Hard Way"



From Hillebrander
---
Tom Wopat
Starred in "The Dukes of Hazzard," as one or another of the
"Duke boys."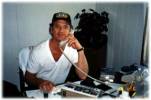 ---
Noah Wyle
Famous actor in "E.R." Also played Apple Computers
founder Steve Jobs in "Pirates of Silicon Valley."


---
"Weird Al" Yankovic
The absolute best accordion-based song parodies in the world!
These are from his "It's All About the
Pentiums" video.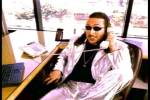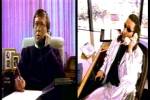 submitted by Eric Adcock
---
Renee Zellweger
Costarred with Tom Cruise in the vastly overrated "Jerry
Maguire"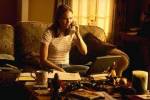 ---
Catherine Zeta-Jones
Playing in "Traffic"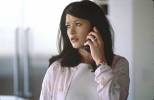 submitted by Eric Adcock
---
NAME INDEX WXYZ
(ABC) (DEF) (GHI) (JKL) (MNO) (PQRS) (TUV) (WXYZ)