Welcome! This is an image archive with one single rule; pictures must be of famous, infamous, or otherwise well-known people, with a telephone. This archive is always growing, and there's always room for improvement. This site was originally created by The Great Rob T. Firefly before he handed it over to phonelosers.org.
---
NAME INDEX TUV
(ABC) (DEF) (GHI) (JKL) (MNO) (PQRS) (TUV) (WXYZ)
---
---
Mr. T
The one and only Mr. T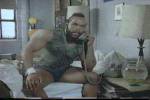 From the Mr. T Resource Archive
---
Phyllis Thaxter
Guest-starring in the "Twilight Zone" episode "Young
Man's Fancy."



From The Fifth Dimension
---
They Might Be Giants
Uber-geek-chic band (John Flansburgh and John Linnell) whose music
defies all description except "cool!" From the music video for "The
Statue Got Me High…"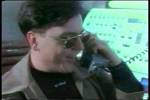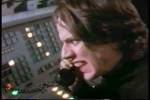 …and from the video for "Ana Ng."





submitted by Eric Adcock
---
The Three Stooges
Curly has a calm chat while Moe and Larry tidy up…


See also Ted Healy
---
Uma Thurman
From the "Avengers" remake


---
Jennifer Tilly
---
Thelma Todd
Classic actress. She appeared in over 115 films in one decade,
before her untimely and mysterious death.



anonymous submission
With Harry Langdon, in Langdon's first talkie.



anonymous submission
---
Lily Tomlin
---
Daniel J. Travanti
As Captain Frank Furillo in "Hill Street Blues"



submitted by Grey Frequency
---
Nancy Travis
Actress, and all-around cutie.


---
Lupe Velez
Volatile and adorable Mexican actress.



From the Lupe Velez Website


From Silent-Movies.com
---
Type O Negative
from the "Slow, Deep and Hard" back album cover
---
NAME INDEX TUV
(ABC) (DEF) (GHI) (JKL) (MNO) (PQRS) (TUV) (WXYZ)