Here's a few comic strips that you might enjoy if you're into hacking, phreaking or phone pranking. Visit the sites in each section for even more h/p related strips. Enjoy!
---
PLA Comics by Bookapo
---
Here's a comic that was submitted by Bookapoo in 2011. It's based on our recent hobby of calling 7-Eleven stores and convincing them to do ridiculous things.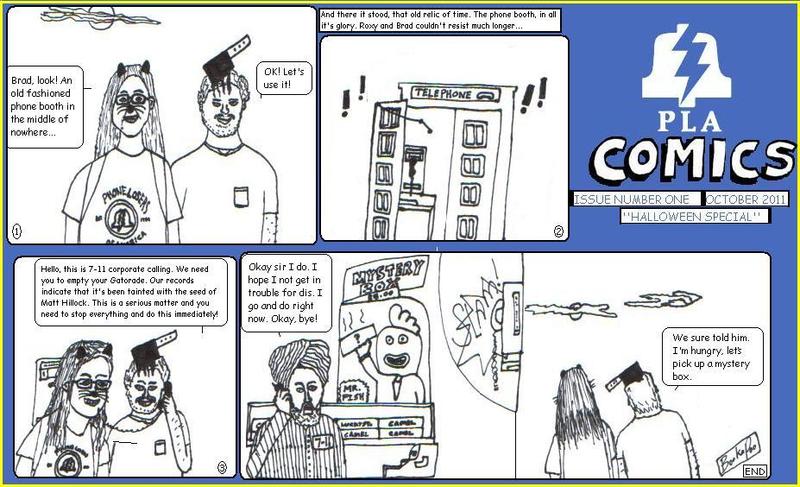 ---
Bloome County
---
Bloome County is usually some normal, political cartoon that you see in the paper and you don't laugh very much at. But back in the 80's, Bloome County did a series of hacker-themed comics that were brilliant. Click here to view them all.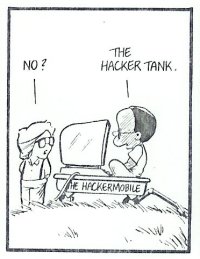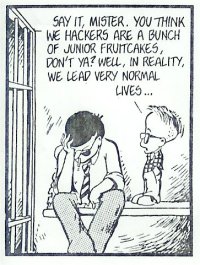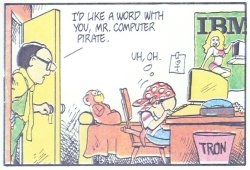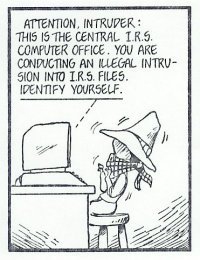 ---
Mr. Phone Phreak Smiley Face Man
---
This comic series is brought to you by Cuebiz at Telco Inside. You can read more issues of it by clicking here.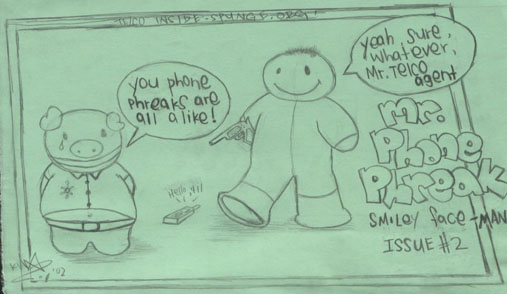 ---
Boxers
---
The boxers comic strip is one of the more unusual phreak comics. It features a bunch of barnyard animals who are into phreaking. While not always related to phreaking, it's still a pretty funny strip. It's created by the guys at syrup-pirates.com, just go there and click on COMICS.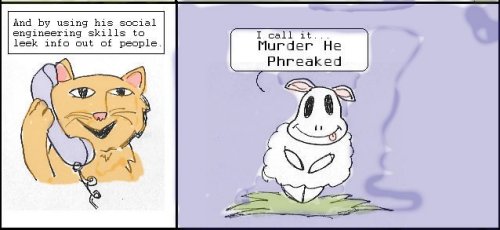 ---
Family Circus
---
RBCP took a few old Family Circus comic strips and attempted to make them funny. Click on the picture below to view all of the Family Circus comics.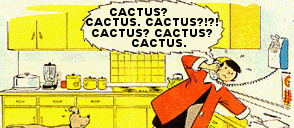 ---
Thirsty – by Altalp
---
Altalp made this comic on March 10th, 2007. Click on it for the full sized version.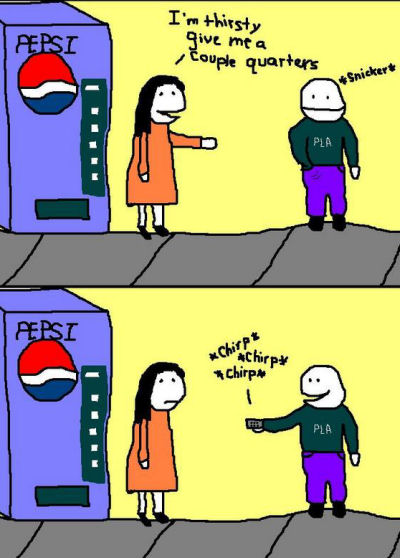 ---
Kid Telco – A Productive Day
---
This is RBCP's attempt at a comic strip.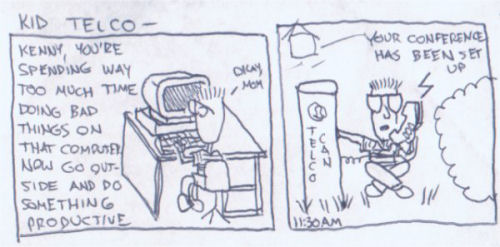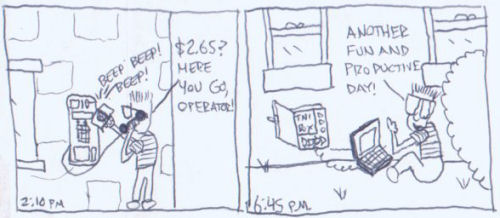 ---
Some 2600 Comic
---
I'm not sure who did this comic, but I found it posted on wearehope.com.