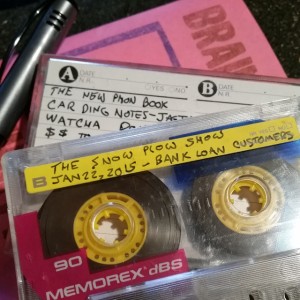 AussieJack grabbed me by my big stupid head and said YOU BETTER DO A LIVE SHOW TODAY BRAD!  So I did.  Thanks for the motivation, AussieJack!  On this show, I take a job at a bank as a loan officer, and try to help customers refinance their mortgages.  Thanks, John, for sending me all of today's phone numbers.
Today's opening is from the movie called The Jerk.
JagTV is doing car ding calls on his weekly show.  Please help him out by leaving notes on cars that say, "Sorry I dinged your car.  Please call me at 323-5 TWO 4-88 TWO ZERO. -Bobby" but don't make it all cryptic like that.  JagTV's show is on Thursday evenings on Prank Call Nation.  Listen tonight to hear brand new car ding calls!
Yes, I know I screwed up the "PORN" extension number.  I'm dumb.
Social Engineering possibly by YT Cracker
Support the PLA on Patreon, add PLA on Facebook, add Snow Plow Show on Facebook, add Prank Call Nation on Facebook, add Prank Call Nation on on Twitter, add Prank Call Nation on Mixlr, add PLA on Twitter, add PLA on Tumblr, add PLA on YouTube, add PLA Shows on YouTube, add RBCP on Instagram, add RBCP on Twitter, add RBCP on YouTube, add RBCP on Vine, leave a voice message for the show at 814-422-5309.