The New & Improved 2014 PLA Media Pack Torrent Is Here!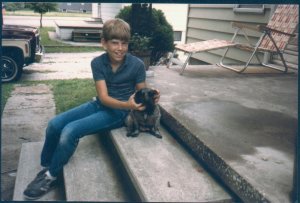 It's that time of year again, where I restructure the PLA Media Pack in a way that I feel is more relevant than the previous years, tag all the files so they look pretty on your iPhones, and put them up on a torrent for you to download for free.
What is the PLA Media Pack, you ask?  This year the PLA Media Pack is a 61.8 gigabyte torrent of everything the PLA has ever done.  It includes all of the PLA pranks, even the ones that are painfully unfunny.   It includes all of the podcasts of PLA Radio, The Phone Show, The Snow Plow Show (including HQ audio versions and the secret show), The Big Beef Bueno Show, and of course, everyone's favorite Donald Sykes Show.  You'll also find every video that's ever been uploaded to the main PLA YouTube channel, all the old PLA text files, a bunch of incriminating photos from the PLA holiday office party this year, all of the music beds and sound effects from the live shows, and a bunch of other things that will take you years to consume.
The only thing I didn't include in this year's torrent is all of the video files of full shows from the Phone Losers Shows YouTube channel, because those would have added over 100 gigabytes to the torrent, and who needs those anyway.  Compared to last year's torrent, we've added about 25 gigs to the torrent, so there's plenty of new material for you to enjoy.
So go download it now! And when it's done downloading, seed it for awhile if you can. I'll do my best to seed it myself as much as possible. Below is link where you'll find the new 2013 Media Pack torrent, along with other torrents that you'll probably want.  You'll notice that I've also updated my torrent of other prank call artists, which spans around 30 years of amazing prank calls.  Share and enjoy!