The PLA Media Torrent 2011 Edition is up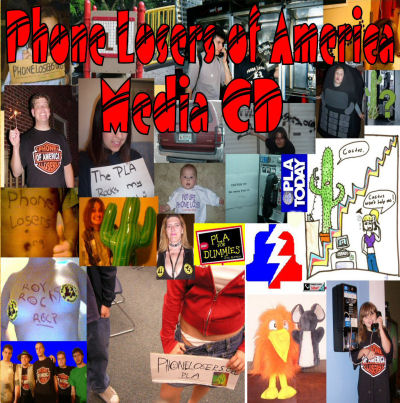 A recent forum post motivated me to create a new torrent of everything PLA has ever done. Thanks to the nonstop Phone Show episodes, the torrent is now up to 15 gigs. You'll also get every episode of the PLA Radio podcast, the Big Beef Bueno podcast, and thousands of prank calls, pictures and text. Download it right away and seed it for as long as you possibly can! And later this year when I try to sell a prank call album, be sure to laugh at me and remind me that I already gave it all away for free.
Click here to download the 2011 Media Pack
You might also be interested in the torrent I put up last year that contains every prank call album I have. There's a lot of good stuff in there. Download my prank call torrent.
And speaking of prank calls, I've created a new page on phonelosers.org of the PLA's prank calls. On this page you'll find all the categories of prank calls available on phonelosers.org, with samples and links to each section. I tried to make the samples the best of each section, but you should let me know if you think something else belongs there instead of what I've put up. I'm too old to be making important decisions like this!
Send prank calls or spoof calls online