Cacti Radio & The Phone Show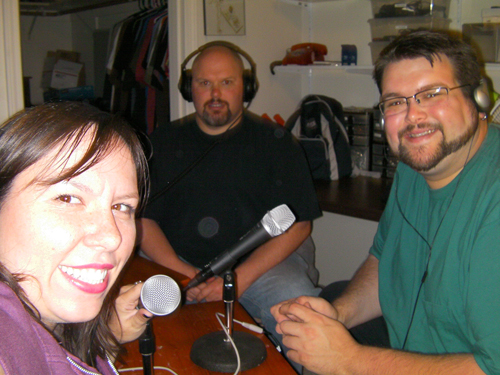 It's been awhile since I've posted an update about The Phone Show, so here it goes. There's a show. It's called The Phone Show. It's on Cacti Radio once a week, each Tuesday, at 9pm PST. RBCP hosts along with whoever he can sucker into coming on the show with him, which most frequently includes Spessa and Linear.
Recently there have been a lot of in-studio guests, including old-school PLA'ersJammie and kcochran (and you too, Chad, I GUESS) where we talked about some PLA history, such as the birth of #rock, Spee's lawsuit and death, the Fred Meyer pranks that kcochran just happened to hear while inside a Fred Meyer, Jim Bayless and more. The show ends with an on-air suicide. It's a good show to listen to if you're into all that PLA stuff. Here is a link to it.
A full archive of the show can be found at www.cactiradio.com/phoneshow/
Cacti Radio has recently been taken over by Carlito from Madhouse Live, which may or may not be a permanent situation. But the Phone Show still runs on Cacti Radio each Tuesday at 9pm PST, so start listening to us and calling in each week! Please?
UPDATE: Oh yeah…I guess I should have mentioned that the very week I make this update about The Phone Show, I'm taking a 3 week hiatus from the show because I'll be out of town, jetting all over the planet. We'll be back sometime in August. I was way too lazy to Tweet about my absence before last night's show, so people were tuning in and wondering why they were hearing Madhouse Radio. Sorry, everyone!