New PLA Apps by WeakNet Labs!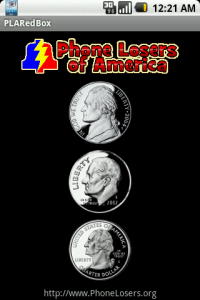 …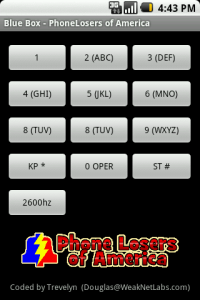 Trevelyn at WeakNet Labs has been busy lately, coding up lots of new programs for the Android platform. Included are blue box and red box programs, now available for free in the Android Market. If you've got an Android phone, be sure to use them to make free calls from your cell phone, which will probably cause a universe-exploding paradox of some sort.
Trevelyn is also doing a weekly show on Cacti Radio called Taming The Electron. Be sure to listen to it every Sunday!
For those that don't know, WeakNet was destroyed by a fire about a month ago, so I'm sure Trevelyn would appreciate a small donation, using the PayPal link on the bottom of his page.