PrankNET is out of control!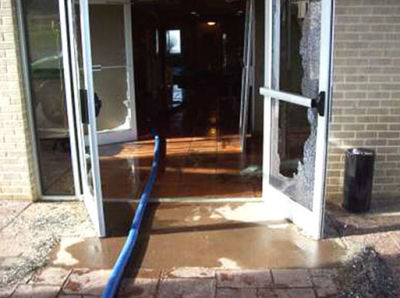 Earlier this month there was a lot of mainstream media coverage (we wrote about earlier this year. Only this time the pranksters convinced the hotel front desk clerk to pull the fire alarm, set off sprinklers and bust out all the windows in the lobby. Damages are estimated at $50,000.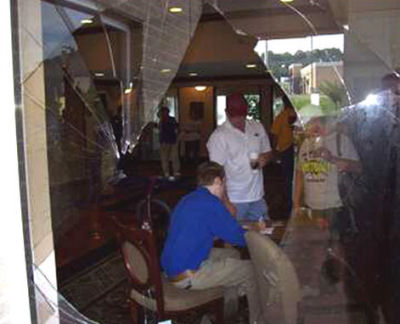 Pulling fire alarms, setting off sprinklers and breaking windows are all popular activities with the people who run PrankNet. I sat in on one of their nightly prank call shows a few weeks ago and heard nothing but pranks to hotels, most of them involving sprinklers going off in guests' faces while on the phone, making me laugh hysterically while feeling guilty for laughing hysterically.
This recent followup article from thecabin.net interviews a Tennessee woman who claims to know the true identity of Dex, who is the man behind a lot of the calls on PrankNET. She admits to being a former fan of Dex, but doesn't like the harmful pranks that they're pulling these days. Within a day of this article, PrankNET posted a prank call which is apparently by the same woman doing the same kind of prank call.
Also this month, another fast food restaurant was hit by a prank call similar to PrankNET's KFC prank from earlier this year. Police arrived to find male employees standing outside in nothing but their underwear after setting off the kitchen's fire suppression system inside. The employees had also broken out all of the restaurant's windows to help ventilate the building. You can read more about that story at www.koat.com.
Visit the PLA Forums to discuss the Whataburger prank, the hotel pranks, and other PrankNET pranks.
Automated prank calls, own your friends