PLA Radio Episode #23 – More Voice Authentication and EXTREEEM Prank Calling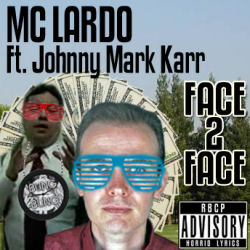 Here's another episode of PLA Radio. This episode features some new information on Bell Canada's voice authentication and we play a few dangerous prank calls, including the Kentucky Fried Chicken prank call that's been featured on the news a lot lately. Our guest and co-host is none other than famous author Richard Cardo!
00:00 Cactus Flight 1529
00:46 Intro
01:19 Hi Richard
01:50 ShmooCon Happened
02:29 Cold War Kids – Something Is Not Right With Me
02:40 PLA Radio Episode #17 – Voice Authentication
03:15 Bell Canada assurances
05:22 Enrolling in voice authentication
09:57 Richard Cardo interpretive music and dance, based on Colleen Card's poetry.
10:33 Rob T. Firefly
10:42 Extreme cases of phone pranking
10:58 El Jefe prank call stolen from hektik.com without permission
12:30 Upgrading keyboards at Wal-Mart
14:22 Upgrading keyboards at Motel 6
14:42 KFC hoax call
27:35 Richard Cardo's YouTube
27:50 Molly Lewis – My Hope
30:38 I don't speak a word of English
Thanks, Veruca, for pointing us to Generation Zel!, which is where the KFC sound file was located. You can read posts on that site related to the KFC incident here, here, here and here.
Pre-order Richard Cardo's new book or buy his old one from Amazon.com!
AND
1, 2, 3, 4,
A phreak is knocking at my door.
5, 6, 7, 8,
His lineman's belt is on him straight.
9, 10, 11, 12,
He's putting phone wires under my shelf
5, 6, 7, 8,
I do not wish to be harassed by the PLA.
PLA ROCKS!
On the last 2 episodes, I've run a little short on time (I really prefer to keep shows under 30 minutes) so I didn't play any voicemails. I still listen to all the voicemails and will play the least suckiest of them on future shows. So call in your comments to (505) 796-4020 or leave a comment on our contact page.
Prank calling made easy with MyPhoneRoot
Podcast: Play in new window | Download
Subscribe: Google Podcasts | Email | RSS