PLA Named as Suspects in the Jonbenet Ramsey Murder!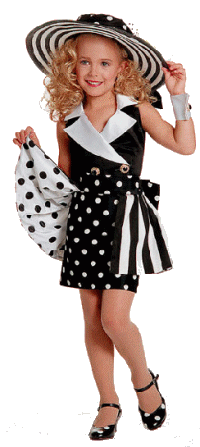 More than 10 years have passed since the heyday of all our nonsense at the Boulder News Forums, which you can read all about on our Boulder News Frenzy page. And now an "investigator" has put together a rock solid case, implicating RBCP and other members of the PLA as the Jonbenet Ramsey kidnappers.
"RBCP is my lead. I'm hot on this guy."
The "investigation" is put together by a man named Richard Cardo on YouTube with a series of 17 YouTube videos, featuring horrid sound quality, lots of stuttering, and lots of screen captures that are impossible to read. The first 9 episodes in the series examines the subtle meanings of the JBR ransom note. Richard notices that the writer of the note is obviously into phone hacking, listening to authorities on scanners and spoofing caller ID. All of this is clearly encoded in the ransom note. But the real clincher is the signature on the note – S.B.T.C, which obviously stands for Southwestern Bell Telephone Company.
But Part 10 and Part 11 are where it really gets exciting! Richard's first search leads him to an 1997-era e-zine called Telephone Free Planet. He quickly discovers that the author of this e-zine, KungFuFox, is actually RedBoxChiliPepper! RBCP has been writing Telephone Free Planet simply to promote the PLA e-zine. RBCP will stop at nothing to promote the PLA. Not even…murder… (Imagine that last line stated in a deep, dramatic, movie guy-type voice.)
And the similarities between the JBR case and the writings in Telephone Free Planet are uncanny! Such as KungFuFox (aka RedBoxChiliPepper) suggesting that beige boxers bring crayons with them to color Bell cans red, because linemen use special infrared glasses to find telco cans and they only show up if they're colored green or grey. You can really fuck the linemen up if you color them red! And Jonbenet's dead body was found red writing on her hand! KungFuFox also suggests smashing telco cans with baseball bats…just as JBR was bludgeoned in the head with what was probably a baseball bat!
"RBCP seemed to be the straw that stirred the drink."
Tannest and RBCP had something going on and he mentions LogicBox's article in PLA Issue 45 which encourages readers to harass the Boulder News Forums.
He also notices that PLA Issue 45 shows people how to break into a house! RBCP, writing about ways to create more cordless phone users in his neighborhood, suggests the following: "Break into their house and take note of where all of their phones are located. Rearrange the location of all the phones so that their cordless phone will be in the spot where it will get the most use. Or just steal all of their other non-cordless phones so that they would have no choice but to use the cordless one. If you feel bad about stealing their phones, bring a supply of cordless phones with you and replace all of their old phones with cordless phones. Yes, it's quite obvious that RBCP is the mastermind behind the Christmas break in at the Ramsey home.
Part 13 It's time to put Brad Carter under a microscope. Richard finds some PLA fan art of Chris Tomkinson getting shot with a cactus gun on phonelosers.org and decides that RBCP's son (who was an infant at the time those drawings were mailed to RBCP, by the way) is responsible for the drawings but RBCP must have written the captions under them. He shows the drawings and compares the lettering to that found in the ransom note. Richard also shows a picture of RBCP in front of a Southwestern building, flipping off the Bell symbol! The ransom note writer signed S.B.T.C! OMG, another connection! Richard surely came in his pants when he first spotted this picture.
Part 14 is a quick analysis of Colleen Card's homepage in the 90's and the menacing poetry on it. And then a look at RBCP's homepage, his travels (which has him passing through Denver on the way to Ohio, just a year before the murder, probably to "case the joint"), and some information on the hacker party called CuervoCon. CuervoCon never happened, you know. Instead, RBCP and the rest of PLA's active members met in Denver and had a party there. Things got a little out of control and the next thing you know…MURDER IN BOULDER! The PLA really knows how to throw a party. The next thing you know, the PLA e-zine has ended and the core members of the group are suddenly not on speaking terms.
Part 15 shows more in-depth analysis of the comparison between the JBR ransom note and the Chris Tomkinson cactus art. You know, little things like comparing characters, stylistic decisions on character formation, whole words and punctuation. Richard also finds pictures of RBCP's postcards from his Ebay page which prove, without a doubt, that RBCP is the one who wrote the ransom note.
"He gives himself away by trying to disguise the way he writes his A's."
Part 16 shows that Steve Eller is Brad Carter. Obviously, since they both live in Ohio. Anyone who lives in Ohio is Brad Carter. This one is boring.
Part 17 wraps up everything we've learned about Brad Carter's involvement in the Jonbenet Ramsey kidnapping and murder, and gives us a few more surprises such as the "bueno" connection between the murder and RBCP's frequent use of it. But the real bombshell drops when Richard shows us a picture of a PLA contest entry of a girl holding a sign about the PLA. The sign has a smiley face on it…just like the one written in red ink on Jonbenet's hand! And the smiley face's eyes are drawn as vertical lines. NOBODY draws smiley faces with vertical lines. Nobody, that is, except for Brad Carter.
By the time you finish watching all these videos, there will be no doubt in anyone's mind that Brad Carter is the man behind the ransom note. Be sure to stay tuned to Boulder News Frenzy page, where the PLA once tried to cover up a murder by silencing the diligent investigators of the internet. Your time is soon, Brad Carter. Your time is soon.
320Sycamore.com Forums Here's a discussion about the video series.
WebbSleuths forums Our old friend Jameson apparently is having a discussion with herself about this video series.