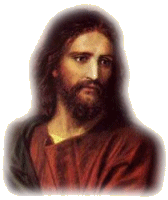 Years ago, when I was really into trading prank call cassettes and CDs with people on the internet, I was given a tape labeled "The Pittsburgh Fightsters – A Little Man's Love." The title of the cassette was taken from one of the prank calls that I didn't care too much for. About half of the pranks were really great and the rest weren't too bad either. Well okay, a couple were awful.
But throughout the tape, they prank called one lady continuously. She was hilarious because she injected the phrase, "In the name of Jesus" into conversation when she got upset. And it was really easy to upset her. The mere mention of Satan was enough to make her flip out. And…well, just listen to these calls.
| | |
| --- | --- |
| | In The Name of Jesus Part 1: The prankster calls up this foreign lady and asks for a guy name Angelo. It seems that the prankster has been calling and asking for Angelo for quite some time by this point, judging by the lady's response. She continuously uses the phrase, "in the name of Jesus" and the prankster finally responds with, "In the name of no Jesus" and then later, "In the name of Satan" which really sets the lady off. And so it begins… |
| | In The Name of Jesus Part 2: A new prankster is calling the lady this time, but you hear the original prankster chanting "Praise Satan" in the background. Eventually the new prankster joins in the chant, as the lady tries to outdo them with screams of, "In the name of JESUS!" |
| | In The Name of Jesus Part 3: This one is mediocre – they simply yell, "In the name of Jesus/Satan" at each other a few times and it ends. |
| | In The Name of Jesus Part 4: This one begins with the standard Jesus/Satan battle, then progresses into meowing by the prankster, and then whispering that Satan is coming. She fights back with some unconvincing laughter to show that it doesn't bother her. |
What a lovable old religious nut! According to Prank Call Central, the Fightsters have put out at least 20 CDs. But this is the only one I've ever heard and I love it mainly for the Jesus Lady. The CDs don't appear to be available in stores (not on Amazon.com anyway) but you can buy a lot of them from Prank Call Central.
Trading prank call tapes and CDs used to be fun, but it kind of died out in the early 2000's. I still have a pretty huge collection of 20th century prank call tapes and CDs, though. I would say, "Let's all trade prank call CDs again, just like we used to!" but that'd be pointless since everyone has broadband these days. So instead…let's all make a lot of prank call CDs available on bittorrent!
A bittorrent search for prank calls returns pitiful results. It's mostly Jerky Boys, Howard Stern, and other wacky morning DJs. None of the old, independent prank call mp3s are up there and that needs to change. I want to see classics on bittorrent, like Mark Knofler, Neil Hamburger, 967-GIRLS, John Trubee, and the Ball Busters. I'm taking it back! The prank call revolution begins now! Or maybe I'll just go watch some TV instead. Here's another Fightsters call, completely unrelated to the name of Jesus.
| | |
| --- | --- |
| | Hang Up The Phone This one is great and it's such a simple concept – the prankster calls up a guy and demands that he hangs up the phone. The man is so pissed off by this that he decides to show the prankster at thing or two by refusing to hang up the phone, yelling "I ain't hangin' up nothing!" |
Go discover some prank calls groups today. Our Ultimate Prank Call Page isn't very ultimate but it's got some good links to prank call sites on it. Prank Call Central has even more links. And our prank call reviews page has got…reviews. I'm going to set up some prank call torrents later. Check this post in a day or two for some prank call torrent links.