TSPS Episode 500 – The Hits So Far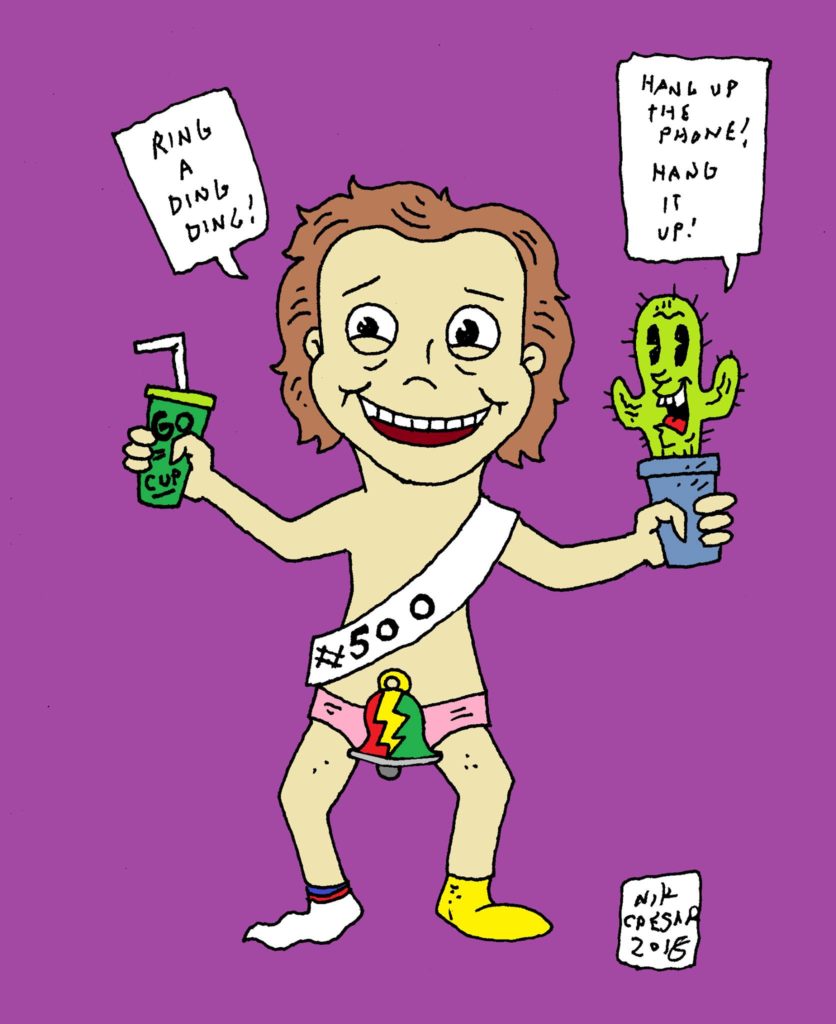 Here's a best-of show for all the new listeners, containing 12 calls that were chosen by listeners. The greatest prank call hits of the past six years is brought to you by Nickyd, The Anti Chris, Frank Caller, Vandershire, and notdan.
Show art by Nik Caesar at scary-art.com
Opening song by Jay Dee
Visit Nik's t-shirt store and support his Patreon
The Who's A Good Boy call from the beginning has full video on it of RBCP losing his shit when the lady does things to that dog
The Comcast complainer call is taken from the September 6th, 2014 episode, where you can hear a lot of other Comcast complainers
Ending song by Reefer Badness
Background songs are Five Big Boners by Rappy McRapperson, Bill Gates by Leet Geek Beat, Technical Writer by The Doubleclicks, Free Water by Redbox and the Chilipeppers, Emo Swag by Emergency Pizza Party, Snow Plow Show Trance by MicroKORGI, Strong In The Real Way by Arcade Unicorn, Stranger In The Basement by Bonecage, Wish by Rappy McRapperson, Haunted Candies by Trash80
---
SUPPORT THE PLA:  Join our own store page.   Make a donation, shop on Amazon through us, take a look at helping out with promotion and reviews and telling every last person you know about the show.
---
JOIN THE COMMUNITY: Add PLA on Facebook, add Snow Plow Show on Facebook, add PLA on Twitter, add PLA on Tumblr, add PLA on YouTube, add PLA Shows on YouTube, PLA on Instagram, join the PLA Discord, the PLA Reddit, add RBCP on Instagram, add RBCP on Twitter, add RBCP on YouTube, add RBCP on Vine, leave a voice message for the show at 814-422-5309, call into live shows at 845-470-0336.
---
PLA FRIENDS AND STAFF: Nik Caesar from scary-art.com is the unofficial PLA artist.  Buy PLA designs from Nik's Spreadshirt store and support him on Patreon.  You might also like the cactus and PLA designs in Laugh Track Matt's store.  Olga & Company do the PLA Corporate comic strip. Henrik makes us music sometimes. The Hijinks Hangout is a Discord room for pranks. Clownsec does a lot of cool things for PLA so go honk the PLAnet.  Watch JIAD's Calls of Mass Confusion and listen to a few of the prank call shows over at Prank Call Nation like Madhouse Live.
Podcast: Play in new window | Download
Subscribe: Google Podcasts | Email | RSS