Elky's Big Dumb Dingtember Show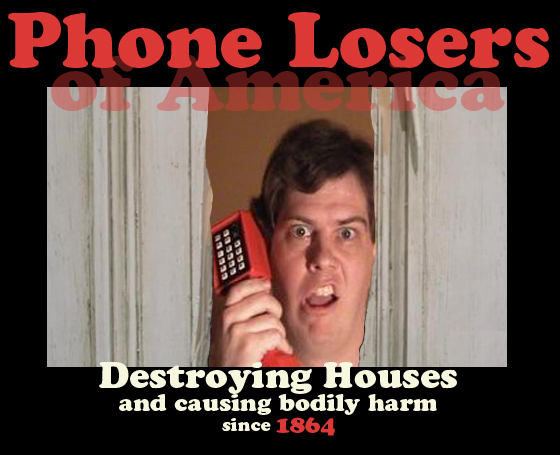 Toyesterday Elky brings you all another hour or so of car ding prank phone calls, the hilarious pranks where listeners get to leave apologetic notes on cars with my phone number and I get to deal with the fallout from the notes.  In this episode you'll hear me insult old people and creep on young girls.  It's a great time for the entire family.
The opening theme song is by Zeek Duer
Or maybe go HERE if the showreel disappoofs.
Wonderboy by Tenacious D
[s2If current_user_can(access_s2member_level1)]
Hey, supporters of the show. If my calculations are correct, only YOU can see this bit of the post. A few days ago I recorded a very short podcast called a Hobosode, where I pranked called a few 7-Elevens on 9-Eleven. I'm going to try and do more Hobosodes in an attempt to trick more people into supporting the show.
Each hobosode will be less than 15 minutes long and will only contain a few short things, such as a prank call or 2 and maybe a voicemail if we have time. The hobosodes will only show up on the private podcast feed, so you better go to phonelosers.org/cactus/podcastfeeds and set that up. You won't see Hobosodes on the main page of phonelosers.org.
If all goes well, you should get at least 1 hobosode per week in addition to the 2 regular shows I do, but I'm a known liar so don't believe any of that. Thank you for your continued support of the show!
[/s2If]
Join the Elite Hobo Squad to support the PLA and get secret shows, or just support PLA with Patreon, add PLA on Facebook, add Snow Plow Show on Facebook, add PLA on Twitter, add PLA on Tumblr, add PLA on YouTube, add PLA Shows on YouTube, add RBCP on Instagram, add RBCP on Twitter, add RBCP on YouTube, add RBCP on Vine, leave a voice message for the show at 814-422-5309.
Podcast: Play in new window | Download
Subscribe: Google Podcasts | Email | RSS