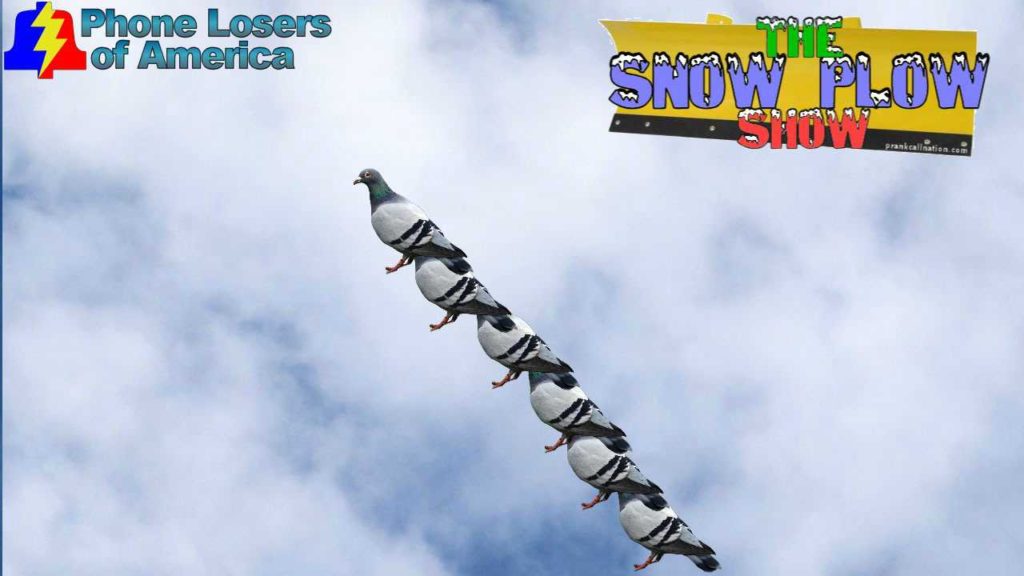 Today Nate and Di, in your eye, sponsor the best show about pigeon racing club members that I've ever done.  I can't tell you the last time I pranked pigeon racing club members so well.  I bet you I'll never prank pigeon racing club members like this ever again.
Today's background music is a cover of TheFatRat's Unity.  It's the impossible remix by BobGmbH
Throughout the live portion of the show, you might hear what sounds like a heartbeat.  This is not RBCP's pacemaker interfering with studio equipment.  This is one of the Android phones making a clicking noise every few seconds.  The phone will be disciplined.
I just Google Mapped the route for that Louisville, Kentucky guy and it was only a 2 hour and 15 minute drive each way for him to come and babysit my pigeons.  What a selfish jerk.
[s2If current_user_can(access_s2member_level1)]

This video embed contains the original, unedited show, where you get to hear much more ringing phones and other unfunny things.
[/s2If]
Join the Elite Hobo Squad to support the PLA and get secret shows, or just support PLA with Patreon, add PLA on Facebook, add Snow Plow Show on Facebook, add PLA on Twitter, add PLA on Tumblr, add PLA on YouTube, add PLA Shows on YouTube, add RBCP on Instagram, add RBCP on Twitter, add RBCP on YouTube, add RBCP on Vine, leave a voice message for the show at 814-422-5309.
Podcast: Play in new window | Download
Subscribe: Google Podcasts | Email | RSS