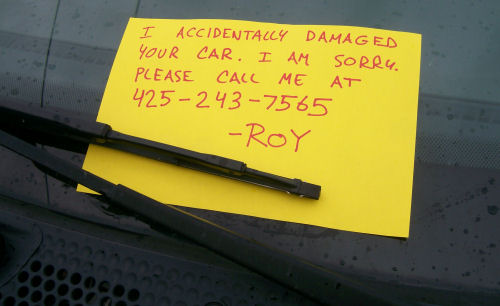 During last week's Phone Show, I asked listeners to leave notes on cars in their neighborhoods, claiming that they'd accidentally dented the car and to call me. Over the past week I've received about 10 calls from angry and/or confused car owners, asking what happened. You can listen to a few of their reactions to our crazy stories in the video below.
If you'd like to help us out with this prank, write a note and leave it on a random car with the 425-TWO FOUR THREE-7565 phone number. Don't actually damage a car, though, as tempting as it may be.
What would you say to a person who called you, thinking you'd damaged their car? Leave your ideas in the comments below!